3 Concert Outfit Ideas by Genre
Now that concerts are back, we're all excited to see our favorite artists on tour. After you decide who you want to see first, the next question is what to wear? With many venues keeping their crowds safe and operating under CDC guidelines, most concerts in 2021 are taking place outside. We put together three looks that you can wear to any outdoor concert this year, from rock to classy and pop.
What to Wear to a Rock Concert
From the Eagles to Guns N' Roses and the Hella Mega Tour featuring Green Day, Fall Out Boy, and Weezer, there's a concert for every type of rock fan this year. When planning your outfit, start with the
Tom Voltaire Happy T-Shirt
from Zadig & Voltaire.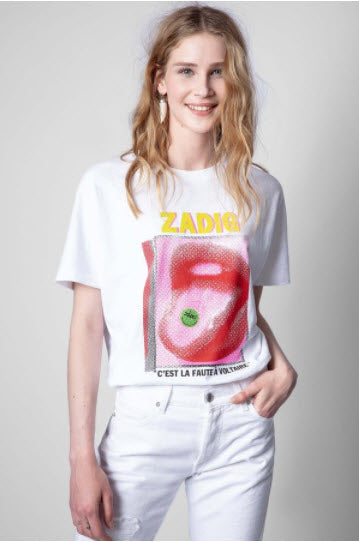 This oversized white T-shirt works at any rock concert. And it's double-printed, so you get a fun graphic on the front and back. Perfect for standing out in a crowd. Pair this top with
Frame's Le Slouch Natoma jeans.
The relaxed fit of these jeans means you'll instantly achieve an effortlessly chic look. Plus, nothing says rockstar like expertly placed rips. These jeans are meant to be worn oversized, so if you want a more fitted look, size down. All that's left is your accessory.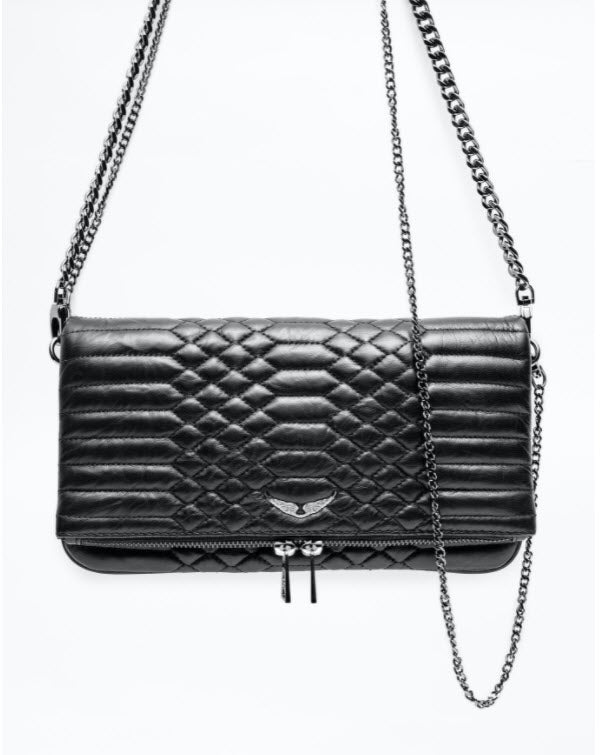 We suggest the
Rock Matelasse Bag
from Zadig & Voltaire. Since bag restrictions are in place in most concert venues, a purse that doubles as a clutch is essential. The black quilted bag features two removable silver chains, so those who prefer a crossbody bag can easily throw it over their shoulder. That just makes it easier to throw your lighters up—or cell phone flashlight.
What to Wear to a Classy Concert
While studs and spikes are ideal at a punk concert, classical concerts call for a more refined look. If you have tickets to see Andrea Bocelli or your favorite orchestra, we suggest the
L'Agence Freja Blouse in Buttercup
.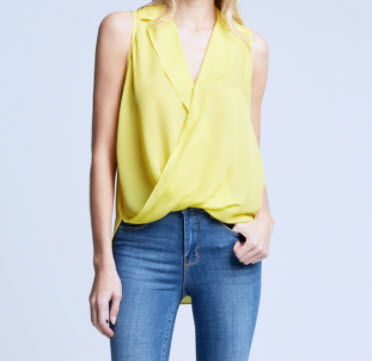 Sure, you may want to elevate what you're wearing to a classy concert, but that doesn't mean you can't stand out with a pop of color. This vibrant yellow sleeveless blouse billows and drapes to create a graceful texture, allowing you to look as great as the music sounds. Pair this top with
AG Jeans Ex Boyfriend Slim in 10 years alliance
.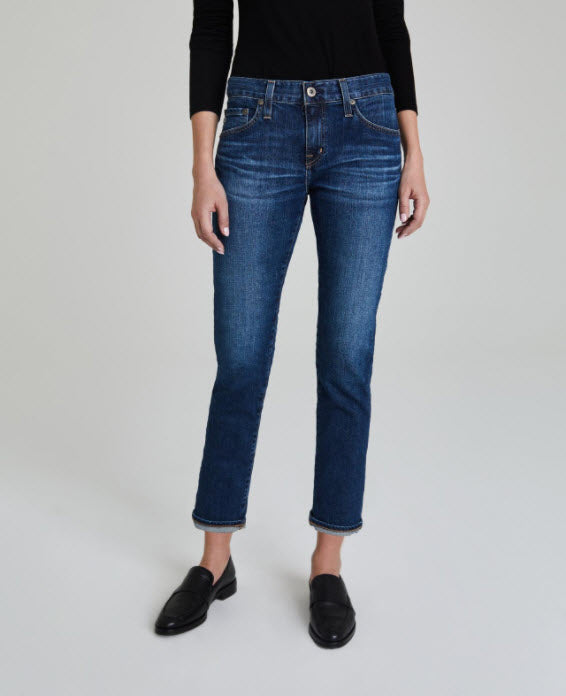 The Ex-Boyfriend features a flattering high-rise waist and a slouchy and relaxed fit from hip to knee. Not only is it designed for maximum comfort and stretch, but it slightly tapers before the leg opening for a slimming effect too. Finish the look with
Barbara Bui's Cut Side Boots
.
These suede ankle boots have elastic ankle cutouts that make slipping in and out of these shoes simple. Plus, they have a low angled square heel, so you're feet won't be aching by the end of the night. From head to toe, this look is cool and comfortable.
What to Wear to a Pop Concert
If you still love Harry Styles or the Jonas Brothers, you're not alone. There's no better place than a pop concert to show off a new fun and flirty outfit. Start with
Daydreamer LA's The Doors Break on Through Tee.
While Jim Morrison and The Doors aren't your typical pop boy band, the essence of this shirt is perfect for the occasion. This oversized vintage T-shirt will look amazing when paired with
L'Agence's Audrey Short in Ashford.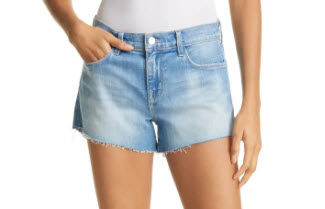 These mid-rise shorts have slightly angled hems giving you a look straight from the '90s, which is probably when your love for pop music was at its all-time high. Since the T-shirt is oversized, loosely tuck it in the front to show off your cutoffs and your legs. As for shoes, you can't go wrong with
On Running's The Roger in White Sienna
.
Stay fresh and youthful when you pair sneakers with your graphic tee and denim cutoffs. This tennis-inspired sneaker was made with CloudTec® comfort, so you'll be fine to dance and jump around in your seat for hours. Because let's be honest, no one sits down at a pop concert!
No matter what concert you're going to this summer, Garbarini has you covered. Shop right now on our website or call us at Garbarini today to set up an appointment with one of our
professional fashion stylists
at
303-333-8686
or email:
elisa@garbarinishop.com.