Refresh Your Closet and Style in 2021
Last year was all about the comfy clothes — and rightfully so. As we look forward to what lies ahead, we are ready to put the sweatpants away and get back to basics. From wardrobe staples to must-have accessories, Garbarini has everything you need to refresh your closet and style in 2021. Go through your current wardrobe and see what you can sell or donate. Then, make room for some of our most coveted items. Take a look!
CLOSED Denim
If investing in more sustainable clothing options is on your 2021 goal list, then you need to check out Baker Super Stretch Selvedge Denim by CLOSED. As part of their BETTER BLUE line, these jeans are made from sustainable materials and eco-friendly washing and dyeing methods. Aside from being better for the environment, they're better for your comfort too. They're soft and light with high elasticity. You can wear them anywhere.
Hudson Denim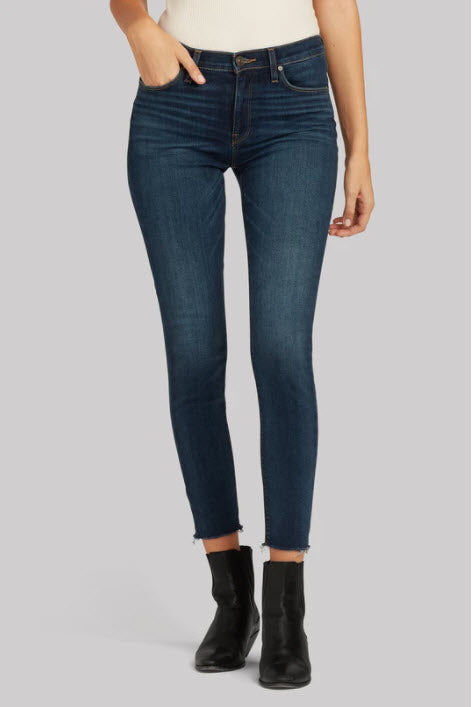 When was the last time you upgraded your skinnies? If it's been a while, you're due for a denim refresh. Hudson's Nico Mid-Rise Super Skinny Jeans are perfect because they're super stretchy and designed to hold their shape with extended wear. We especially love the indigo hue Part Time. Get yourself to Garbarini and snag a pair of these before it's too late!
ATM Bodysuit
Bodysuits are like a second layer of skin, which means they get a lot of wear time. Swap your worn-out bodysuit for this Modal Rib Deep-V Tank Bodysuit from ATM. You can wear the white option with anything from jeans to slacks or skirts. Plus, the double layer of fabric ensures you won't have any see-through moments. Your everyday essentials just got a lot chicer.
Frank & Eileen Button-Up Shirt
Virtual meetings may not be going away anytime soon. To look put together on camera while remaining comfortable, you need to get your hands on the Frank & Eileen Button-Up shirt. The level of softness is incomparable to other cotton button-ups. Stick to a neutral palette with the black or white option, and you'll be able to wear this top with whatever, wherever. We know you'll love it!
P448 Sneakers
You're not the only one updating your shoe collection. P448 brings you an updated version of their Low-Top John with the John Glitter Yeti. So this year, you can add a little sparkle to your step! This sneaker is made from premium gold-tone glitter, white calf hair, and white suede. Its cushioned footbed means you can wear them all day long.
Zadig&Voltaire Blouse
When you're ready to head back to work and out to dinner with your friends, you're going to want a blouse that can transition seamlessly. Enter Zadig&Voltaire's Tink Satin Tunic. You can wear this floaty, satin blouse with slacks or your favorite pair of jeans. We think the navy blue Ink option is perfect for day to night. Look put together and feel great when you wear this Zadig&Voltaire blouse.
House of Want Baguette Handbag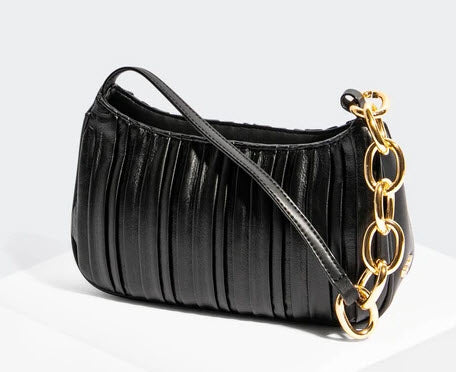 You didn't think we forgot about a new purse, did you? House of Want's Newbie Baguette Bag in Black Texture is the handbag you want on your arm this year. This 90s inspired baguette is chic and stylish. The shoulder strap's gold chain links help elevate whatever outfit you pair it with. And for those of you who are shopping more consciously, this bag is made from pleated lamb vegan leather.
Are you ready to update your closet and refresh your wardrobe? Our expert stylists can help you find pieces that will make a statement all year long. Call us at Garbarini today to set up an appointment with one of our
professional fashion stylists
at
303-333-8686
or email:
elisa@garbarinishop.com.