9 Sustainable Fashion Brands for the Ethical Shopper
With more consumers placing importance on sustainability, fashion designers and brands have taken a step back to reflect on how the fashion industry affects the environment. From cruelty-free practices to using less water and saving natural resources, there are plenty of reasons why consumers should support sustainable fashion brands and the designers committed to making a change.
If you're looking to reduce your carbon footprint while expanding your knowledge of women's clothing brands with sustainable practices, look no further than Garbarini. We carry sustainable fashion brands that will help you look stylish and feel good—inside and out.
If you're looking for sustainable denim brands, try…
AG Jeans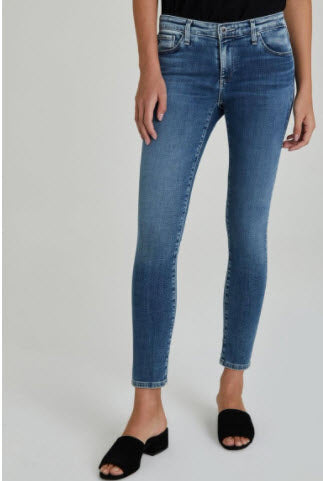 According to AG Jeans, they like to leave everything better than they found it. That's what prompted them to start their Good Karma initiative. Since 2010, AG has been using ozone technology to improve the way they wash (less water) and dry their jeans (less time). Aside from the way they maintain their jeans, AG also has solar panels on their properties and a water filtration system that recycles their wastewater. This premium denim brand has flattering, durable jeans and is conscientious about the environment.
J Brand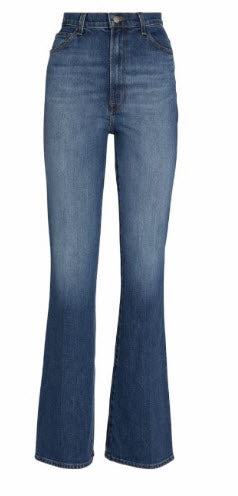 There are plenty of reasons why J Brand is one of the top denim brands out there. For starters, their jeans are made to last. And they offer so many styles that you'll be able to find the fit that's made for you. But dig a little deeper, and you'll see how committed they are to making their jeans for the better. They upcycle their waste, use recycled materials, and pledge to apply sustainable technologies to 100% of their washed denim.
Closed
If you're looking for a brand with decades of employing sustainable practices under their belt, then Closed is for you. Their contemporary jeans are handmade in Italy and will last for years. And they have an entire eco-friendly denim line, A BETTER BLUE. For the A BETTER BLUE collection, their weaving company uses cotton from the Better Cotton Initiative, and members of Paul SPA, a family-run business, hand-sew the jeans. Their washing company relies on innovative processes, some of which do not require any water, no chemicals, and little electricity.
If you're looking for ethically manufactured fur, try…
Bubish Luxe
Upcycling is on the rise when it comes to sustainable fashion. Bubish Luxe uses this process when it comes to their fur products. Why? Reducing their environmental impact is at the top of the Bubish Luxe priority list. They source the materials of their shearling, rabbit fur, and feathered pieces from suppliers who follow the Global Ethics Guideline of Manufacturing set by the International Fur Federation. And they take it a step further by using eco packaging and practicing sustainability initiatives, like no paper or plastic cups, in-house.
If you're looking for outerwear made from recycled materials, try…
Soia and Kyo
Shopping sustainably is just as important as staying warm during the cold winter months. Luckily, Soia and Kyo can help you achieve both. They have grown their sustainability efforts by introducing recycled materials and down alternatives in their latest line. You'll still get the cozy textures and functional styles you expect from Soia and Kyo but with less of an impact on the environment. It's a win-win!
If you're looking for mindfully manufactured shoes, try…
Wal & Pai
Organic form meets function is Wal & Pai's motto. This progressive footwear brand uses an eco-friendly, sustainable process without chemicals. Additionally, their shoes are handcrafted with vegetable-tanned leathers. For those who love bold, simple styles, check out Wal & Pai's West boot. This iconic ankle boot is made from sustainable luxury calf leather and pairs with everything from jeans to dresses and skirts.
If you're looking for a sustainable women's dress designer, try…
Nicole Miller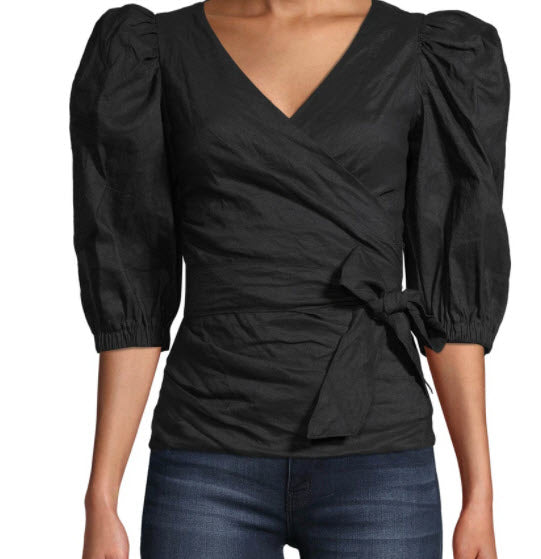 Are you looking for a fashion designer who is as obsessed with sustainability as you are? Check out Nicole Miller. The leader of this global womenswear brand practices recycling and sustainability in her personal life, so she was able to translate some of those methods into her designs. Her Fall '19 collection featured upcycled men's cashmere sweaters and jeans made from recycled soda bottles. And she spreads awareness about others practicing sustainability through her newsletter and social channels.
If you're looking for sustainable and ethically produced wovens, try…
Nicholas K
Have you sworn off fast fashion? Try Nicholas K instead. Nicholas and Christopher Kunz have managed to mix their purist lifestyle seamlessly into their collections. From sustainable fibers to animal welfare, eco dyes, supply chain, and more, Nicholas K is dedicated to creating products that promote sustainability. If you want woven pieces that are durable, long-lasting, and responsibly made, you won't be disappointed.
If you're looking for one of a kind vintage pieces, try…
Sojara
Upcycling with a rock and roll edge? Denim jackets and tattered T-shirts are given a second life, thanks to Sojara. The mother-daughter duo behind the brand take vintage pieces and rework them to create original one of kind pieces. And their motto is "Spread Good Vibes Only." Sustainable clothing with a positive message—we're sold.
When you support one of these sustainable women's fashion brands, you'll look amazing and have no buyer's remorse. Our
expert stylists
are here to help you create a more sustainable wardrobe. Call us at Garbarini today to set up an appointment with one of our stylists
303-333-8686
or email:
elisa@garbarinishop.com.