Accessories You Need Right Now
A woman can never have too many accessories. From shoes to hats and everything in between, women's accessories can completely transform an outfit. Depending on your mood, you may gravitate to a particular style. Lucky for you, Garbarini offers a variety of accessories you'll want to add to your summer rotation right now. Take a look!
Summery Shoes
Color Me Melissa Pointy III
We know what you're thinking. And, yes. Black flats do work in the summer! The pointed toe is classic and feminine. When you don't want to wear heels, these flats can dress up everything from a sundress to a pair of short shorts and a blouse. 
Color Me Melissa Essential Slide
Slides are easy and effortless. Color Me's Melissa Essential Slide can be worn every single day. These stylish slides can be paired with your beach cover-up, cropped denim, or those joggers you don't want to stop wearing. They're made with Melbubble technology, making them even more comfortable and lighter than your typical slide. Whether you're taking a stroll on the beach or sightseeing, your feet will thank you. 
Arm Candy
Zadig & Voltaire Twin's Zip Bag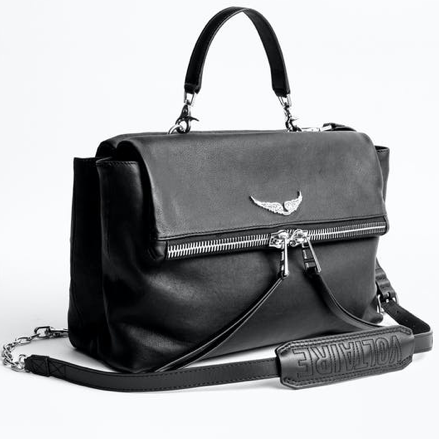 If your summer style is edgy and modern, Zadig & Voltaire's Twin's Zip Bag should be your next splurge. This black purse is mixed with smooth and suede leather. You can wear it over your shoulder or hold it like a clutch. Take advantage of its large central zip-up compartment. It's big enough to carry all your summer essentials like sunscreen and facial spray. 
Jerome Dreyfuss Bobi
Head to toe white outfits scream summertime. Complete the look with the Jerome Dreyfuss Bobi bag in white. Its leather and chain shoulder strap is adjustable so you can choose the length that works best for you. Plus, there are multiple compartments and a detachable mirror. You can fit everything from your phone to your sunglasses and wallet inside.
Macrame Bag
Upgrade and upsize your beach bag. This macramé bag is made of durable cotton yarn and is soft to the touch. You'll be able to fit your towel, sunscreen, and the latest beach read inside. Pay attention to detail. Its handle is knotted, and the bottom has a long fringe. This bag is perfect for the bohemian beach lover.
Jerome Dreyfuss Billy L
A slouchy leather tote bag embodies the laid-back vibes of summer. Throw the Jerome Dreyfuss Billy L bag over your shoulder and seize the day. You'll be able to bring along your water bottle, a tablet, and an umbrella in case there's an unexpected sun shower. Plus, there's a flashlight and key hook included with the bag. You won't lose anything inside!
Claris Virot Endek Black Printed Strap with Hooks
Do you currently own handbags that come with removable straps? If so, you don't have to buy a whole new bag to make an update. Simply swap your strap! Timor Island artisans handcraft Claris Virot's Endek Black Printed Strap. You'll support a good cause and give your bag a new look.
A Light Scarf
Zadig & Voltaire Delta C'est La Faute a Voltaire Scarf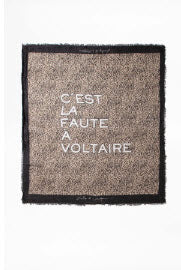 When you're unsure how the weather is going to be, it's smart to have a light scarf you can rely on. Zadig & Voltaire's Delta C'est La Faute a Voltaire is a cheeky little option that's stylish and appropriate for the summer. Its seasonal slogan is set on a rectangular scarf with a cheetah print and frayed edges. Pair it with a black maxi dress or a tank top and jeans. Scarves are also perfect travel companions. You can use them as a blanket on a plane and as a coverup if you get chilly while sightseeing. 
Hats Off 
Janessa Leoné Edie
More like hats on when it comes to the Janessa Leoné Edie. This structured bolero hat is chic and stylish. The color and silhouette are so versatile that the hat will seamlessly transition into the fall. In the meantime, its wide brim will protect you from pesky UV rays. Additionally, it's made from wool that is sustainable and cruelty-free.
Janessa Leoné Jeanne
Straw fedoras are synonymous with summer. Janessa Leoné's Jeanne hat has a minimal design that is chic and classic. Not only is this fedora aesthetically pleasing, but its craftsmanship is also impeccable. The straw is derived from natural and renewable strands of bao fiber. Wear this hat for any summer event, and you'll be sure to make a statement.
Mask Together
Keti Vani Paisley Pleated Face Mask
Keti Vani is asking that we all #MaskTogether and show support for those working on the front lines of the COVID-19 crisis. Protect yourself and others with a paisley pleated face mask. They are made from 100% cotton, so they'll feel soft against your skin. And, you don't have to worry about it being too big for your face. They're equipped with soft elastic ear loops with adjustable cord stop toggles.
Ear Bling
Soko Capped Link Earrings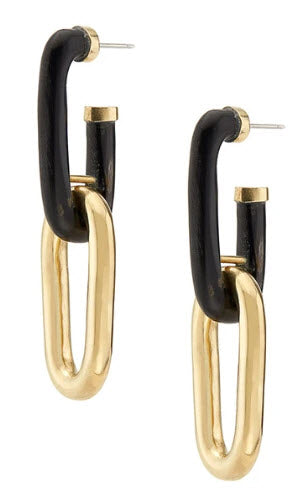 Embrace the two-toned trend with your next pair of earrings. Soko's Capped Link Earrings are a brass and black combo of sleek, shining elegance. Their geometric shape is modern and sophisticated. And, they're made from reclaimed wood and ethically sourced horn and brass. Shopping responsibly!
Jurate Brown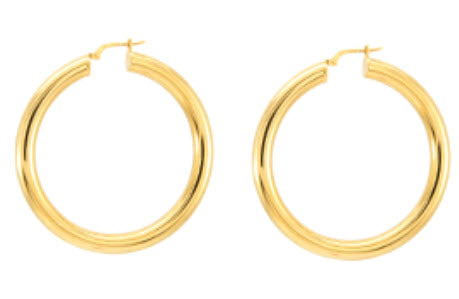 Wear your hair up or wear it down. Chunky gold hoops are the perfect summer accent. These face-framing earrings are made of 14K gold plated over Sterling Silver. They're large enough to make a statement on their own, but you don't have to shy away from wearing other jewelry, like a necklace. If you don't have a pair of hoops in your jewelry box already, Jurate Brown will make a fantastic addition.
Are you ready to refresh your accessories? Our expert stylists can help you find shoes, bags, hats, and other accessories with the power to complete your go-to summer outfits. Call us at Garbarini today to set up an appointment with one of our stylists 303-333-8686 or email: elisa@garbarinishop.com.