13 Wardrobe Staples You Need in Your Closet
Did you recently clean out your closet? With all the extra time at home, many people decided to go through their wardrobe and get rid of items that no longer suited their style. Whether you donated your clothes, sold them online, or gave them away to a friend, there's probably a lot more room in your closet to add new items. But you shouldn't replace your old clothes with trendy pieces you'll want to donate next season. Instead, invest in wardrobe staples that won't go out of style anytime soon.
From denim to tops, jackets, and shoes, Garbarini offers wardrobe staples for every woman and every closet. Let's take a look!
White Denim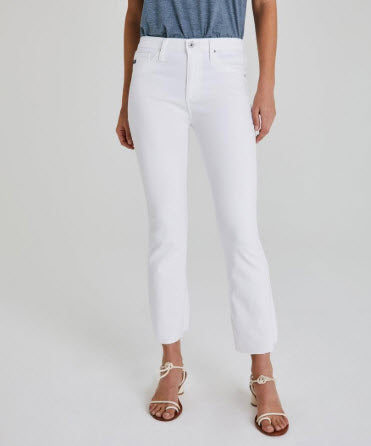 From spring to summer, a good pair of white jeans is a must-have. We love the Jodi High Rise Flare Crop Jean from AG Jeans. Thanks to their superior stretch, they'll feel like they're your second skin. You'll be comfortable all day long! Pair them with strappy sandals for the perfect warm-weather look.
Black Booties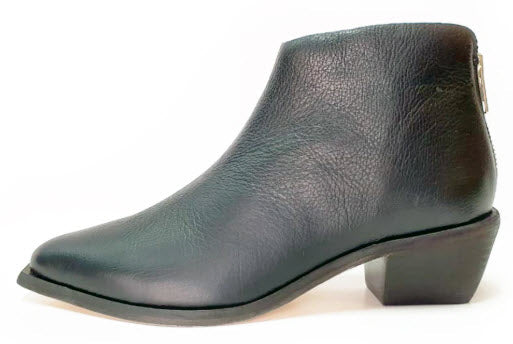 When it comes to women's shoes, they need to be stylish and versatile. You want to be able to wear them with multiple outfits. Enter Wal and Pai's iconic western pull up boot. The black West shoe has a pointy/squared toe detail and a stacked leather heel for a little bit of height. Plus, they're made from sustainable luxury calf leather.
Denim Button Up
Essential button ups aren't just white. They're denim, too! Check out Frank & Eileen's Barry in a distressed vintage wash. They describe it as "the best button up shirt in the game." The fit and length give it a tailored look, which makes it easy to dress up or down.
Silk Blouse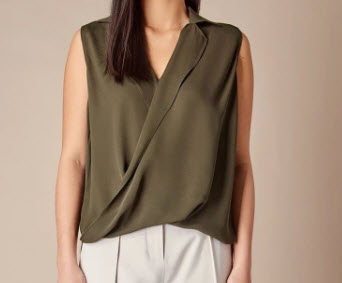 If your style is feminine and sophisticated, the Judith & Charles Gehry B Blouse should be your next purchase. This sleeveless blouse is made from 100% silk. It'll feel soft on your body and can take you from the office to happy hour. Plus, it has a front wrap with a blouson, making it perfect for every body type. Pair it with your favorite pair of trousers and slide on shoes.
Straight Leg Jeans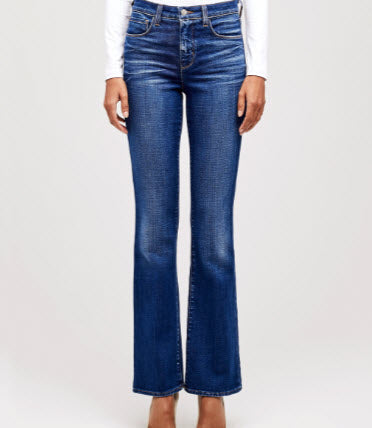 What's more classic than a pair of straight leg jeans? The Oriana Jean from L'Agence is an elevated version of the classic cut. They're high rise and feature a 5-pocket design. And, they have a contoured waistband, so you don't have to worry about them slipping down your body. Comfortable and stylish!
T-Shirt Dress
T-shirt dresses solve all your problems on those days that you don't feel like thinking about an outfit. You can throw one on and dress it up with shoes and accessories. We love the Dina Lux Slub T-Shirt Dress from Velvet by Graham & Spencer. It's fully lined and features ruched sides. When you find a T-shirt dress you love, get it in every color!
Wrap Blazer
Why does every woman need a blazer in their closet? Because they go with everything! You can wear them to the office, over a dress, or with jeans and a T-shirt to elevate your look. Check out Smythe's Wrap Blazer. It's impeccably tailored and has an asymmetrical double-breasted closure.
Knit Dress
Of course, every closet needs a little black dress. Pinko's Knit Dress-Skirt is perfect for the girl who likes to show off a little skin. This short, sleeveless dress is made of snug-fitting knit. Pair it with strappy sandals, and you're ready for a night on the town. If strapless dresses aren't your thing, wear it as a midi-length figure-hugging skirt.
Basic Bodysuit
Bodysuits provide a clean, polished look when paired with jeans, skirts, and shorts. You don't have to worry about your shirt coming untucked or perfecting the French tuck look. With a bodysuit, your outfit is always in place. The Modal Rib Deep-V Tank from the ATM Collection is inimitably soft. Its silhouette is cut so that you can wear it with any bra.
Leather Jacket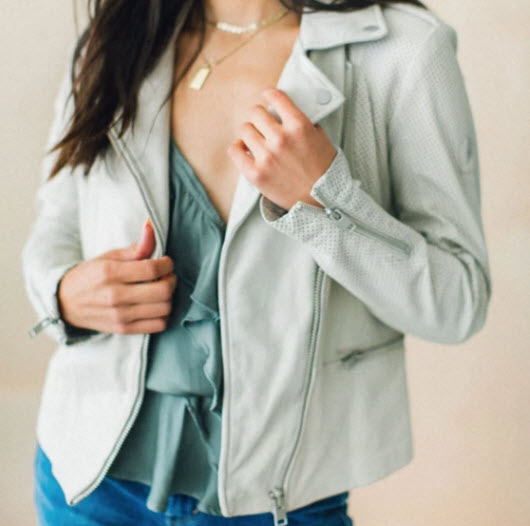 There's a reason they write songs about women in leather jackets. They're feminine, edgy, and sexy all at the same time. And, they're versatile. One of our favorites is the Mauritius Hera White Jacket. The asymmetrical closure and zipper details make this jacket unique and stylish.
Platform Sandals 
Sandals are a summertime staple. However, they're not always the most supportive for your feet. That's why platform sandals are a great alternative to your standard flat. The BETSEY Black Metallic Leather by J/Slides are modern and fresh. Dress them up or dress them down, you'll want to wear them everywhere.
Skinny Jeans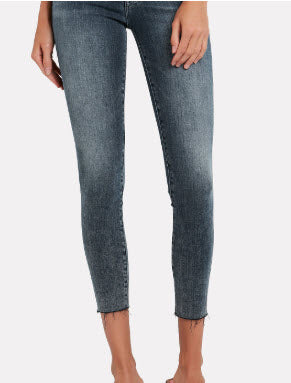 You can never have enough denim. Add FRAME's Le High Raw Edge Skinny Jeans to your rotation. If you're looking to achieve a long, lean silhouette, these skinnies are your solution. They're high-rise and made of super stretch denim. Pair them with a graphic tee for that off duty model look.
Denim Jacket
When you're looking for a casual jacket, you can't go wrong with The Robyn Jacket from AG Jeans. This denim jacket has a shrunken trucker fit and is made from stretch denim. Don't be afraid to go denim on denim. It's faded indigo wash complements other washes without clashing. You can also throw it on over your workout gear to take you from the gym to brunch.
Restock your closet with these wardrobe staples with the help of our expert stylists! Set up an appointment with any of our professional fashion stylists -- we do FaceTime styling sessions, can curate wardrobe packages, or meet in person by appointment. For further questions please email elisa@garbarinishop.com.