What to Pack for Spring Break
Are you ready to escape the Denver mountains and head to the beach? If so, Garbarini is here to help you curate the perfect Spring Break wardrobe. Our latest arrivals will have you ready for warmer weather from head to toe. But you'll want to get to the store before it's too late! These items are available in a limited quantity.
Here's what to pack for Spring Break from Garbarini:
Mid Samudra Over Under Pouch  
This Samudra pouch screams Spring Break with its Tahitian print. Made to keep your items safe from spills, leaks, and water, this bag is multi-functional. While you're traveling, you can use it to pack your toiletries. Once you get to your destination, you can use it as a full-sized clutch. It's the perfect accessory to take from the beach to the bar.
KINETIC™ Sandal
Do you love your Sorel snow boots? Then, you should try their KINETIC™ sandals. With their sporty appearance, these shoes were made for walking. The platform sandal features a leather and textile upper with a comfortable on-and-off strap. Wear them to a yoga class on the beach or sightseeing.
Bias Midi Skirt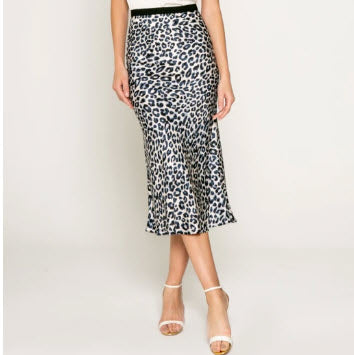 If you want a piece that you can wear on vacation as well as to the office when you return, then you need the Bias Midi Skirt. The ivory and navy cheetah print is playful and flirty, but office-appropriate. Pair it with a white tank and sandals for a relaxed, laid back look. Dress it up with heels if you're headed to dinner. Or, if no shower, happy hour is your thing, wear it over your bathing suit!
The Caden Short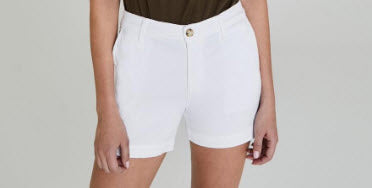 When it comes to packing for a vacation, you should include items that can be worn multiple times to save space in your suitcase. That's why you need the Caden Short. These tailored white shorts are easily packable and versatile! Plus, they're made from lightweight twill with comfortable stretch. Wear them with a white top for a crisp, clean look, or pair them with a lightweight hoodie for those cooler nights by the water.
Labeileen Heritage Jersey
The Labeileen Heritage Jersey is your new go-to travel companion. Made from the Frank & Eileen signature dry jersey material, you'll never want to take it off. It's super soft with just enough structure, making it ideal airport gear. Wear it with a white tank and jeans for a casual, classic look. Or, you can take advantage of its oversized fit and wear it over leggings for maximum comfort.
Kimono With Shoulder Inserts Ziba Ziba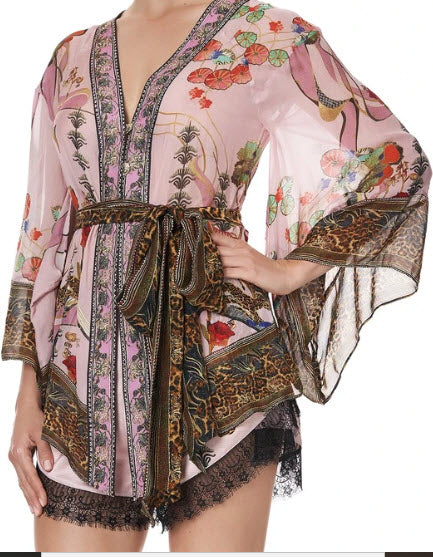 A kimono that doubles as lounge wear and a chic coverup? Sign us up. The Ziba Ziba Kimono is hand-cut and features a Persian leopard print and hand-painted florals. Not only does it have an adjustable form-fitting waist tie, there's also a front button closure. It's suitable for all body types!
Baby Tee – White
You can't go wrong with a white tee. This cap sleeve crew neck is simple and versatile. You can pair it with jeans, a skirt, or shorts. Layer a few necklaces on top of it to add some personality. No matter how you choose to style it, it's soft fabric molds to your body, creating a sleek fitted body.
What are you waiting for?! Our expert stylists can help you find pieces you can wear over Spring Break and beyond. Call us at Garbarini today to set up an appointment with one of our stylists 303-333-8686 or email: elisa@garbarinishop.com.