Fall Fashion Week 2019 Looks & Trends
Fall fashion week in Paris quite literally sets the trend for the season. But it's not the looks walking down the runway that are the only ones in the spotlight. Street style at Fashion Week is just as stunning and noteworthy.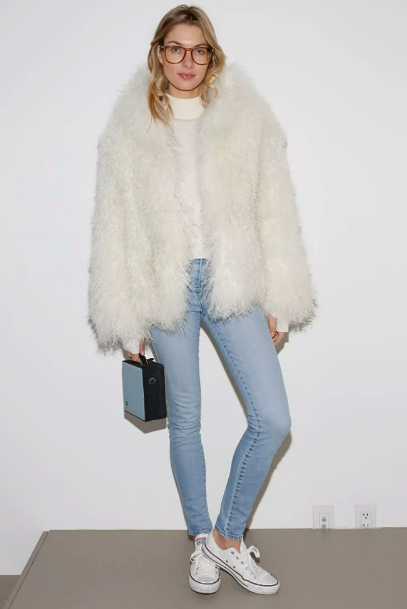 Who What Wear, Getty Images (Mireya Acierto)
As the seasons turn and we are able to dig into the back of our closets for our warm weather gear, we always fall back in love with pieces that spent the summer in the dark. Resurrecting these pieces is always fun, but after seeing the incredible looks that flocked to 2019 Fall Fashion Week in Paris, we are also inspired to freshen up our wardrobe with some on-trend styles. 

Imaxtree
The trend we saw most in the street style is Paris were bold, colorful, and unique prints. Fall prints are always in style, easy to layer, and can bring a bit of pop to those gray winter days. If you're looking for timeless classics or that statement piece, we've got you covered from head to toe.
Fall Fashion Week Inspo by Garbarini
We've picked some of our favorite fall pieces that can add new life to any wardrobe, be paired together for a unique street style look, or simply worn in addition to a whole new wardrobe. At Garbarini we are passionate about fashion, and we had so much fun picking out these pieces!
Sam Edelman + J Brand
A match made in heaven, these already sassy pants by J Brand paired with unique Sam Edelman booties are sure to stop traffic. Who doesn't love velvet and snake print leather?! If you're anything like our stylists, you need pop of color and head-turning prints in fall to spice things up. The weather can get drab, but that doesn't mean your outfit needs to too.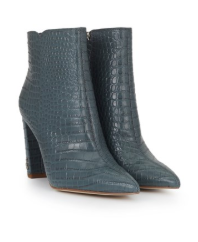 It's this pairing of colors that will remind you of the playfulness of spring, while staying warm and sassy in the fall.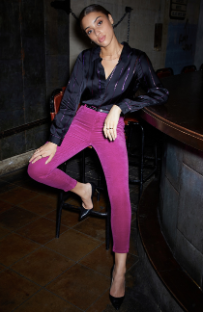 SOIA&KYO + CLOSED
The cosy chic teddy bear jacket is still going strong this fall and for good reason: it's comfy and cute! When paired with some classic blue jeans that CLOSED does so well, you've got a whole look going.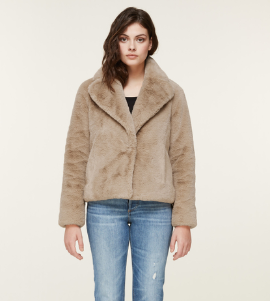 If you want to have a relaxing fall day walking around town or even just running errands, leave the yoga pants on the mat! There are multiple ways to be comfy, warm, and exude an effortless look without running around town in your active wear all the time. And this look is IT!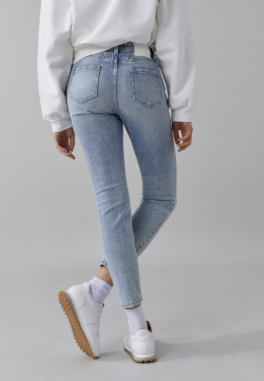 Theory
The knits, fleeces, and wools can feel super heavy for fall. And when you get that random warm day when the sun is shining, there's nothing better than taking off your coat and basking in the warmth. This gorgeous, light, and classic Theory Stretch Silk Fitted Shirt is the perfect layering piece.
Light enough to still be warm under a sweater or coat, but also just the right material to let some steam out on that warm day. Silk is also a nice way to break up the heaviness of fall clothes, and they look great with chunky wools.
Diane Von Furstenberg
You can't go wrong with DVF and she's proven it again with this soft Merino Wool turtleneck. Hugging the body in just the right way, but also keeping you warm, this piece is perfect for laying when the weather turns brisk or wearing on its own with wide-leg pants or a skirt.
The faux newspaper print also breaks it up a bit and adds some pop to any outfit. You also can't go wrong with black and white and DVF has nailed it with this classic fall piece, that comes in two colors.
SMYTHE
This classic plaid wool blazer tailored with a 70s theme will spice up any fall outfit. The gold statement buttons add some flash and sass to a traditional print while the tailored hourglass fit perfectly frames the body.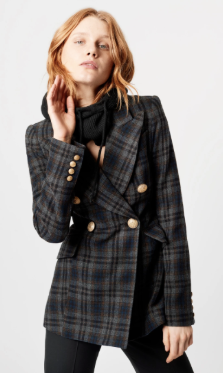 Many looks in fall are devoid of any shape, hiding the figure and turning everyone into a rectangle. SMYTHE has decided to bring back the curves with this classic fall blazer that will turn heads in Denver, Aspen, Paris and beyond. We love these blazers paired with fitted button down shirts and denim.
Imaxtree
Fall Fashion at Garbarini
We are fully stocked with the latest trends, professional stylists, and great lighting to help you put together a killer fall wardrobe. Stop in to browse and talk to the experts on your most flattering fall look that is inspired by Fall Fashion Week!