Picking the Perfect Spring Shorts Outfit
Ahhh warm weather is right around the corner! We can feel it! (Positive thinking). If we put it into the world it will manifest and happen right? Hopefully, at least. It's already March and March means SPRING! And Spring means flowers, spring break, graduations, and almost summer time. It's the perfect season to start brainstorming the perfect shorts outfit. Hopefully we'll be wearing those shorts outfits sooner than later! Shorts are staple piece for warmer weather but with the 2019 trends, there are so many ways to dress them up or keep it casual.
Here are some of our favorite shorts this season available at Garbarini in Cherry Creek:
Ecru - Swift Short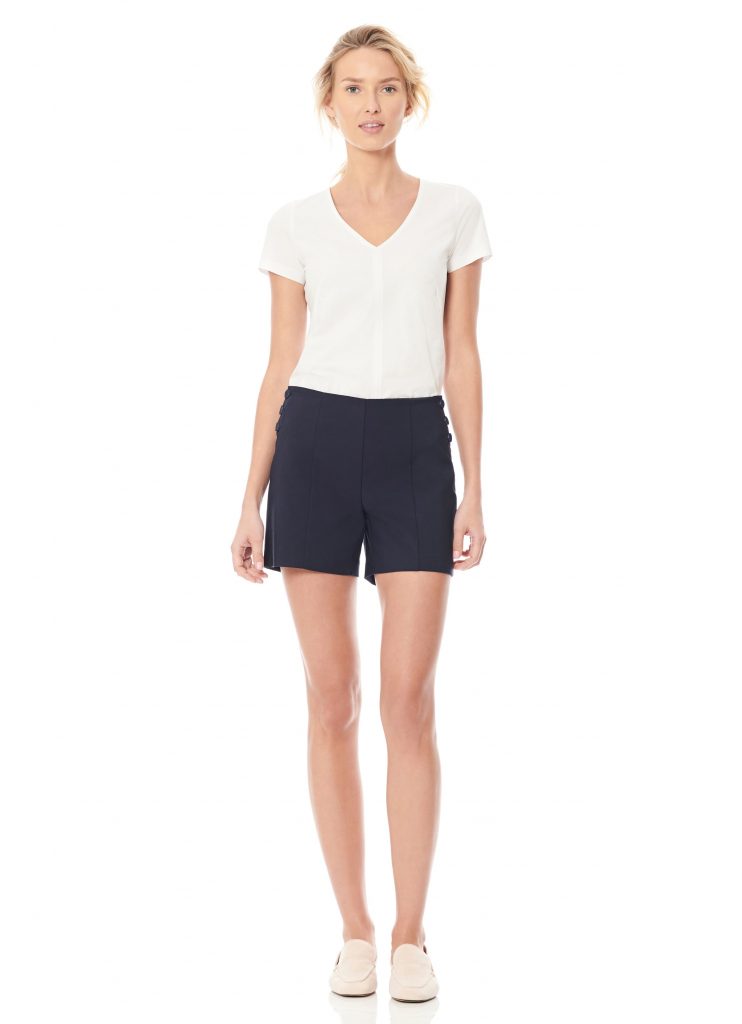 First off, we love Ecru. They are a very high quality brand with super versatile pieces. Right now we are carrying the Ecru - Swift Short in Navy at Garbarini. Not only is the short design cute (see picture below), but we're loving navy for this spring season! This short outfit is a great everyday go to. The length is long enough you can go to a nice lunch with your grandma and not feel out of place. But it's also not too long where you can dress it up and wear them to a concert or some form of a more casual activity. The three buttons on the sides near the top add some nice detailing and make it a great short for a cropped shirt or something you can tuck in. They're simple but elegant and sleek. We're loving these shorts!
Blank NYC - The Barrow in Catwalk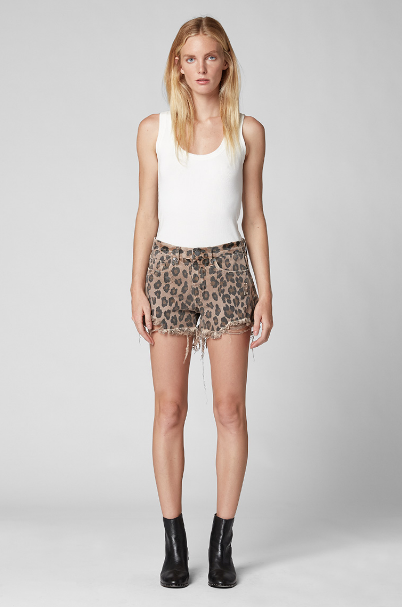 PRINTS are in! We are obsessed with this leopard short. It's a vintage denim high-rise cutoff short. This is a very trendy short for Spring 2019. To make the perfect shorts outfit with these, a simple shirt is the best go to top. Since the bottom is a pattern it's good to pair this with something light, like the white shirt featured in the picture below. These are super cute for summer or even your spring break trip to somewhere tropical!  
Level 99 - Janelle Midrise Wide Leg
Maybe you're not that into a shorts outfit, but you want some pants or outfits that will suit you in warm weather. Say you have a spring break vacation coming up and have been looking for some linen pants that will keep you cool for a nice dinner out on vacation, well we have the perfect pair here at Garbarini. This is a nice breezy pant that can be dressed up or kept casual as well. Maybe you're not going on a spring break but want to spice up your office apparel, these are a good option as well. Come into Garbarini to get them as soon as possible!
Nicole Miller - Sandy Cotton Metal Skirt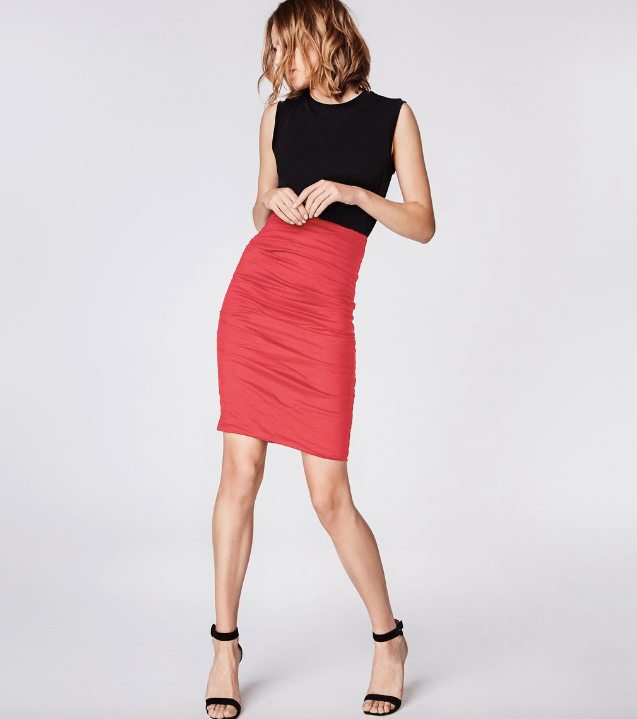 Another option for spring warm weather if you're not into a shorts outfit, is this cute skirt from Nicole Miller! This skirt is a little more of a dressier piece. But it's easy to make a great outfit out of. You can dress it up for a night out or even going for a nice meal. The perfect date outfit! The longer skirt but still above the knee length is very in this season as well.
Come into Garbarini
Head into our shop Garbarini, in Cherry Creek and check out all of these great shorts outfits and other pieces we have in store at our womens boutique. Our stylists can help you pick out the perfect outfit.