Upcoming Fashion
One task of owning a fashion boutique is ensuring that we stay on top of the best trends in fashion for the moment. To do this we travel around the nation and make sure the products we are selling match with products the consumers want and are predicted to buy. In January, we prepare for the warmer weather here in Colorado and want to make sure our upcoming fashion pieces follow suit.
Smythe - Wrap Blazer
There are several pieces we are in love with time of year. The Wrap Blazer by Smythe is one of them. This vermillion colored blazer is a great fashion statement piece. We love it because it's the perfect pop of color for a
cute work outfit
. Or makes a wonderful high fashion piece for a night out outfit. This blazer is easily paired with a pattern pant as pictured or would look great with a black work slack as well. Definitely dresses up a look without looking like you stepped out of the doors of your office. This blazer is 80% polyester, 14% Viscose, and 6% Elastane and is dry clean only. It's effortlessly tied together in a flattering stretch fabric.
Lillie High Rise Crop Skinny - JBrand
Our next piece in upcoming fashion here at Garbarini is the Lillie High Rise Crop Skinny White Jean by JBrand. These jeans are great to wear with a sweater, like the one featured in the picture below or save them for warmer weather and match a cute top with them. These jeans follow JBrand's Carolina fit, but cropped it to the ankle and created the Lillie High Rise Crop. This is a nice stretchy fabric that is created in JBrand's Photo Ready HD denim. The button's on the front make this jean stand out and go better with cropped tops.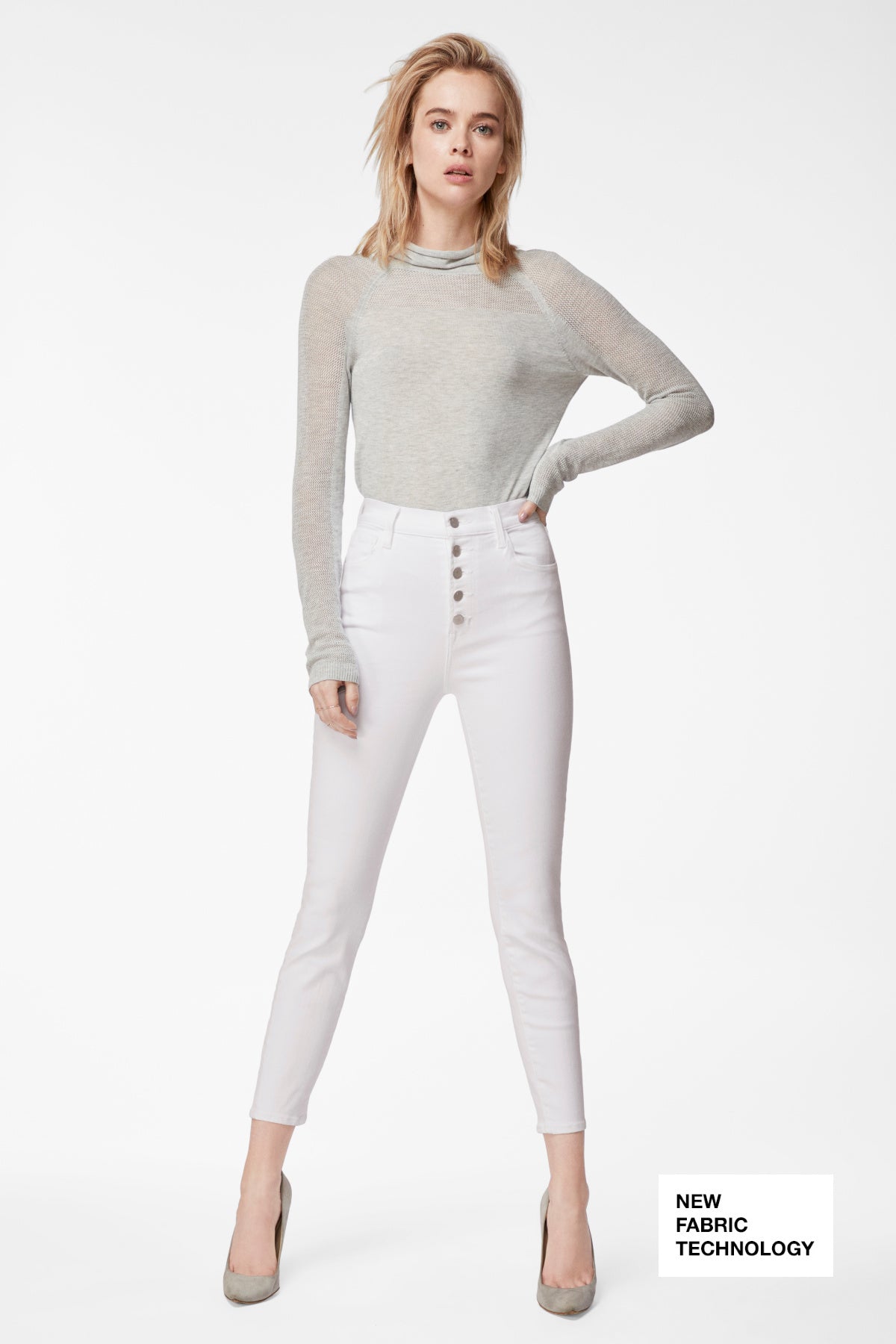 Linnie Bit Mule - Sam Edelman
This Linnie Bit Mule flat by Sam Edelman is an instant classic. It's a super stylish flat that can be easily paired with a number of outfits. It can we dressed down with jeans and a hoodie or can be dressed up with a dress. This flat would go great with the Lillie High-Rise Crop Skinny Jeans we talked about above! It's the perfect go-to flat that is always chic no matter what it's paired with. Check them out and similar styles like this in the Garbarini store in Cherry Creek.
Rooka Leo Dress - Zadig&Voltaire
Patterns are in! We love this Rooka Leo Dress from Zadig & Voltaire. It's the perfect piece for any occasion. It's great for a nice spring concert, or a dinner out with friends. Even for a night out on the town! This dress is flowy and comfortable with such a unique style. This would go perfect with little black booties or flats and even sandals. Add a belt to this dress to make that extra pop and you've got a great outfit!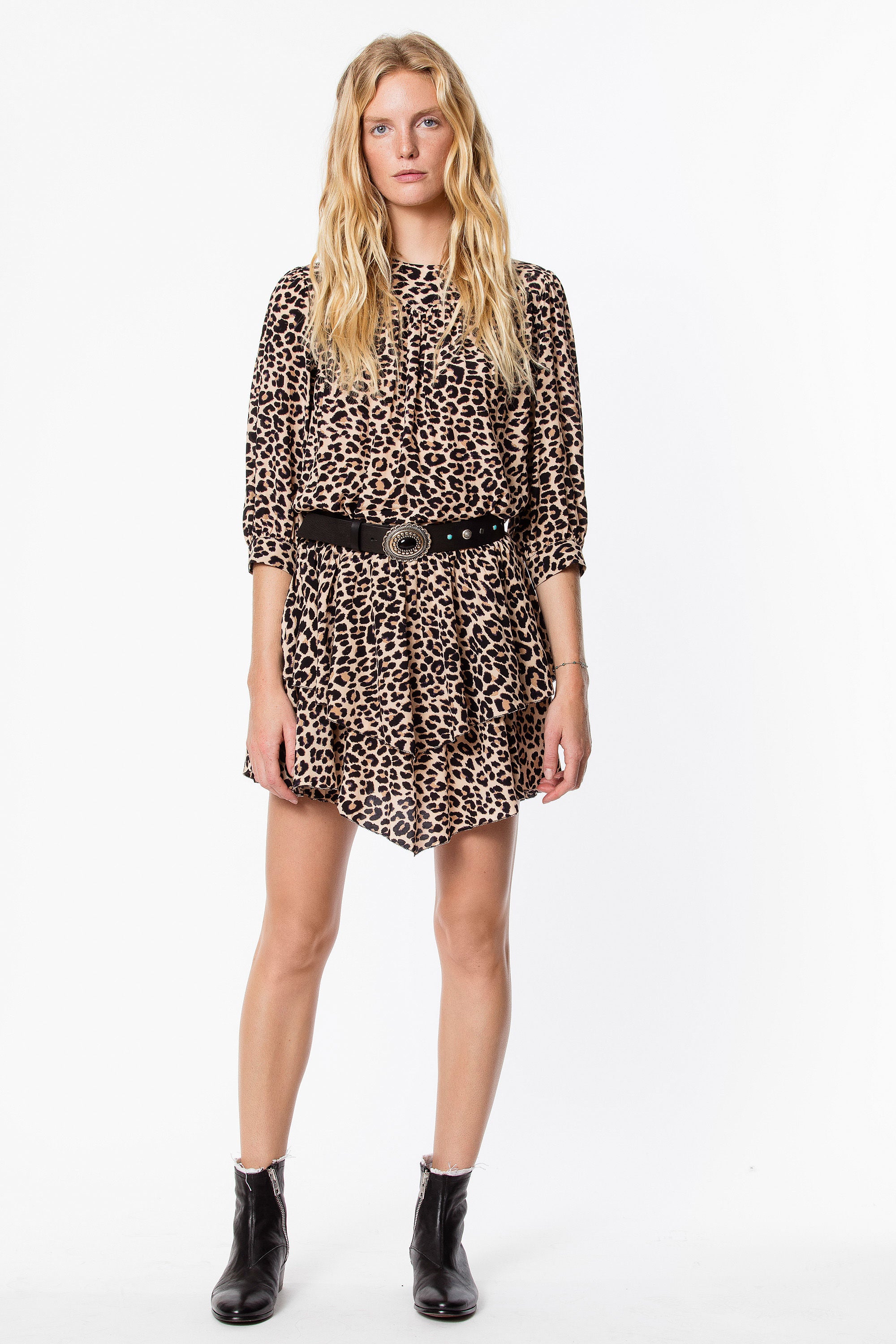 Fashion at Garbarini
All of these pieces featured above are available in Garbarini.
Come check out
what we have for upcoming fashion! Our stylists at Garbarini are happy to assist you in any of your styling needs. They are here to help you pick out a complete outfit for any event! Our stylist's can help you find the finishing touch you need for any outfit. Stop in today and meet our great stylists.