Cherry Creek
Cherry Creek has been a popular neighborhood in Denver for many years. As late as 1882 there have been people living in the greater Cherry Creek area. In 1882 it is said that judge Edwin P. Harman developed part of the plains of Cherry Creek into a farm on "Harman's Subdivision". On the corner of 4th and St. Paul there is a private house that has a plaque bearing the name "Harman Town Hall". Edwin P. Harman served all of the town's legal needs. Not only did he found the now Cherry Creek neighborhood, it then held the name of "The Town of Harman". Schools, churches, and the town hall were built. In 1895 The Town of Harman was annexed by Denver. As years passed Denverites named the neighborhood Cherry Creek derived from the flowing creek nearby. As early as the 1930's there were shops all along 6th avenue towards the bottom of Cherry Creek along 3rd avenue, and along Detroit. The land where Cherry Creek mall currently sits was bought by Temple Buell. The land he bought was called "The Grove". Buell bought this land in 1924 and that started a 24 year dispute over zoning and political maneuvering. Finally in 1949, ground broke on the Cherry Creek Shopping Center. The mall opened in 1950 and had just a few stores. There was a grocery store and movie theater further east and this was the start to establishing Cherry Creek as a new destination hub for shoppers. The original shopping center served all of the retail needs for the people of Denver for about 40 years and in 1990 the new mall was developed. Many people of Cherry Creek didn't want this new mall, they thought it would bring in too many people and too much traffic. Cherry Creek has strived on local businesses and they were afraid the big stores would come in and take that charm away. To this day it is said that 70% of businesses in Cherry Creek are local.
Garbarini Cherry Creek:
Garbarini - located in Cherry Creek North was started by Terri Garbarini in 1984. Terri originally opened Garbarini in Larimer Square as a shoe store and as it grew it was moved to its first Cherry Creek location on 3rd avenue and Milwaukee St. over 20 years ago. Cherry Creek has many unique shops and restaurants and seemed like the perfect fit for Garbarini growing business. Roughly 34 years ago, Terri decided to step away from school, where she was pursuing her masters in art and history and open Garbarini. She has always loved the arts and interior design but found an outlet in fashion as it featured many of her passions and was easily accessible form of art for all. When asked about
Garbarini Cherry Creek
Terri says, " I get to completely reinvent the store every season, with new styles, new lines colors. I love it, and I love going to New York twice a year. Plus, I have met the most amazing, interesting women throughout the years. It's a fun environment to work in. People are usually very happy when they are in the store shopping for beautiful things." (
Westword, 2014
) Garbarini strives to stay on top of fashion featuring some of the best names in one location. Denver has never really been a "fashion" city but with people moving here from everywhere, Terri says it brings in more cutting edge fashion styles and gives us at Garbarini, the ability to sell more diverse pieces. One struggle Garbarini has faced is that everyone these days seems to shop online but being in the area they are, Cherry Creek, local businesses are super important and Terri hopes people continue to support us.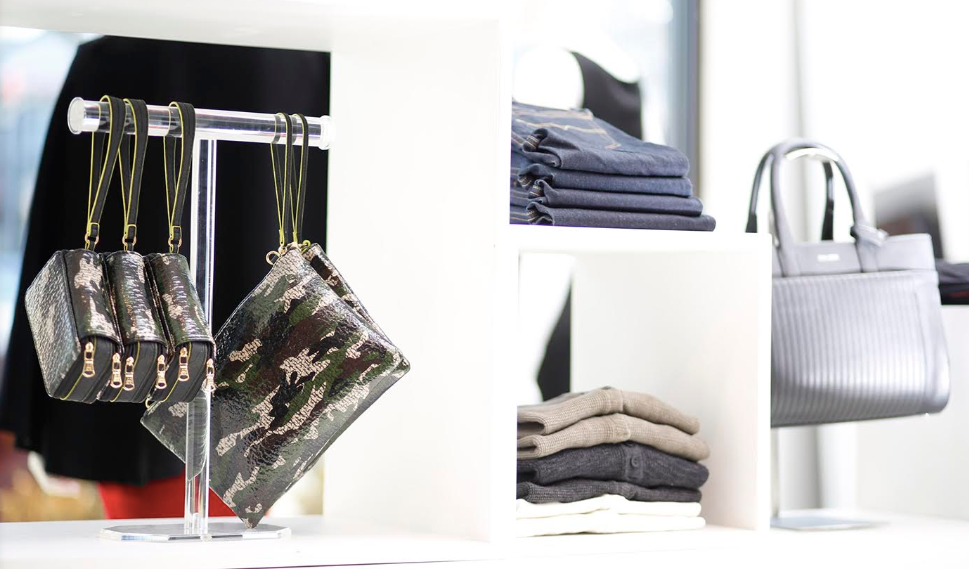 What to find at Garbarini:
Garbarini is one of the largest and oldest women's boutiques in Denver. We carry many of the recognized contemporary designers such as: Diane Von Furstenberg, Halston, Vince, Theory, Nicole Miller and Zadig & Voltaire. We carry many high end clothing pieces as well as bags hats, belts, and shoes. Garbarini Cherry Creek also carries jewelry, candles, and great women's gifts! Our boutique is different from the rest because also offer personal styling and guided shopping - which is a unique service very few boutiques do anymore. We ensure you are looking your best and feeling that way too, while fostering relationships that will last a lifetime. Many of our patrons have been with us since the beginning of their professional careers, we have dressed them for many special occasions and major life events. This creates so much pride and responsibility for our styling team.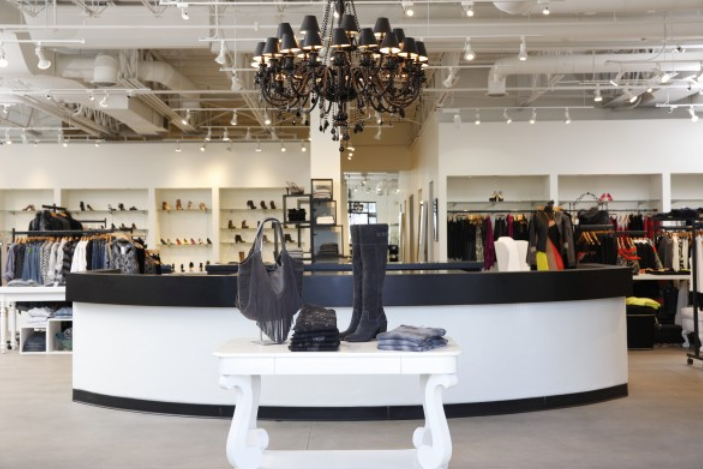 What's new in Cherry Creek with all this construction:
Cherry Creek is continuing to grow with the rest of the Denver Metro. There are now apartment buildings popping up everywhere with retail space underneath. This ensures that more shops and restaurants are sure to fill in these new spaces. There are nine new buildings projected to be built by the end of this year (2018) many of which are unfinished but show promise by late spring. When these builds are complete, Cherry Creek will experience a 24% increase in residential space, a 58% increase in hotel rooms, a 15% increase in office space, and 15% increase in retail space. (
Yourhub, 2018
)
This new year will be the perfect time to come experience all that the new Cherry Creek has to offer, as well as support the small businesses that you enjoyed before. We are so thankful for our patronage over the last 34 years and strive to keep offering the same great service and pieces you've enjoyed since the beginning.