Ask a Stylist: Amy
If you're looking for ways to stay stylish while remaining comfortable, you'll want to know our stylist Amy. With over 25 years of retail experience, Amy has perfected the art of being effortlessly edgy. Like the rock stars that inspire her style, Amy has developed her own following thanks to her fashion forecasting knowledge and excellent listening skills.
Get to know Garbarini stylist Amy.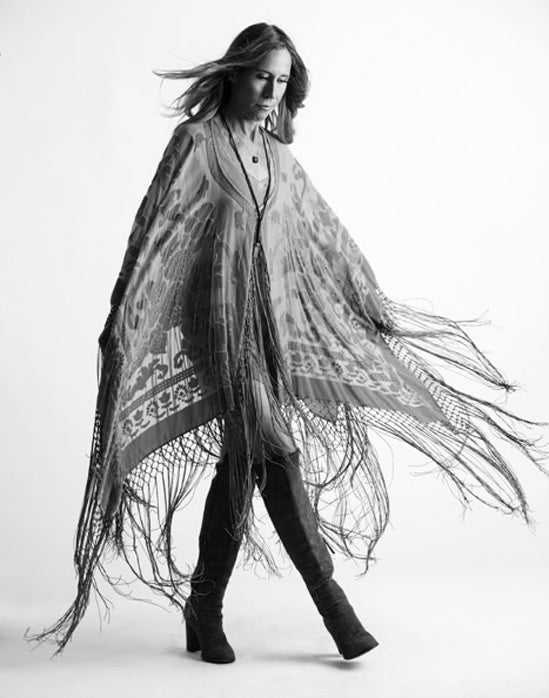 Q: Who is your typical client?
A: I have gained a following over the course of my career in fashion. My clients are confident, assertive, and lean towards "edgier" options when it comes to their style. Think rock 'n roll enthusiast with an active lifestyle and a taste for elevated trends.
Q: What's the process when a client comes to the store to meet with you?
A: When I meet with a client, I assess what they do on a daily basis. Then, I take into consideration their favorite existing pieces, what they feel best in, and what gaps they are trying to fill in their wardrobe. From there, we can find the missing pieces the client is looking for and curate a unique wardrobe from start to finish.
Q: What's your style philosophy?
A: I advise my clients—or any woman— to buy things they love and feel beautiful in. Stick to what works for your lifestyle.
Q: Who are your favorite designers?
A: My favorite designers are Zadig and Voltaire,
Pam & Gela
, Golden Goose, Aviator Nation, and P448. Really, I love anything rock 'n roll or athleisure oriented.
Q: What are five essentials you think every woman should have in her closet?
A: Every woman should own a great pair of sneakers, an edgy-cool handbag, a great hat, killer jeans, and we can't forget a few
awesome rocker T-shirts
.
Q: What accessories do you think are worth investing in?
A: An awesome
Zadig and Voltaire bag
or a purse from Jerome Dreyfuss is worth the investment. Additionally, an over-the-knee boot can be worn casually or as a dressed-up look, and a Smythe blazer is a must! You can't go wrong with a great pair of high-top sneakers from P448 or Golden Goose.
Q: What's a pair of shoes that your clients can wear year-round?
A:
High-top sneakers by P448
or Golden Goose can be worn anytime, anywhere.
Q: Which clothing items do you think are worth a splurge?
A: It's not just clothes that are worth a splurge—make sure to invest in your accessories. A great bag and shoes will transform your outfit and last you much longer.
Q: What do you think we should expect for Fall 2020 fashion trends?
A: This fall is going to be all about strong athleisure looks. Think cozy over-sized sweaters by CLOSED, puffy jackets like the ones coming from Pam & Gela, sneakers with a bit of sass like P448s, and good track pants or comfy sweatpants from TeeLab by Frank and Eileen.
Q: How do you think fashion is evolving in 2020?
A: Fashion is leaning in the direction of function. Our daily routines are changing and necessitating more comfort and ease of wear. There will be no more stuffy office style with matching suiting, fewer cocktail dresses, and more casual attire all around. Instead, embrace stylish athleisure and upscale denim paired with vintage-style rock T-shirts and a
great blazer
. Both looks — styled with sneakers and an elevated handbag — are fashionable and functional.
To set up an appointment with Amy, call us at
303-333-8686
or email:
elisa@garbarinishop.com
.